How it works
No more constantly switching between various email accounts and platforms. Memaila connects with your Outlook account and lets you receive and answer all your personal or team emails from the Memaila app.

How to connect Outlook Mail to Memaila
1
Login to your Memaila account and go to Settings to add a new email setting. 
2
Select Use existing email account.
3
Enter your Outlook email address.

4
Enter your Microsoft login info and click Allow to give Memaila permission to access your Outlook account.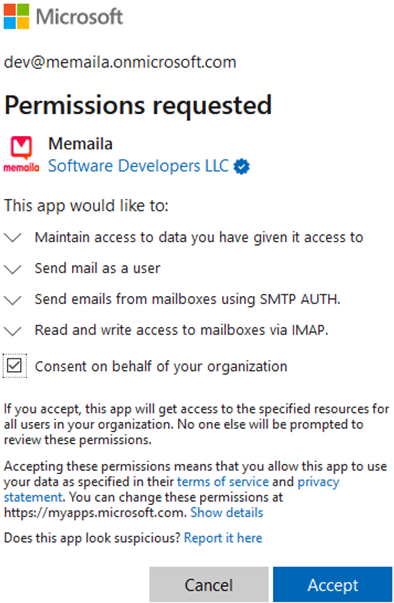 5
Enter the forwarding details to complete the integration.