How it works

Memaila helps you connect to your existing Gmail account so you can handle all your incoming emails from a single platform. Use Memaila to receive and send emails from your personal or shared Gmail inboxes.
How to connect Gmail to Memaila

1
Log in to your Memaila account and go to Settings to add a new email setting. 

2
Select Use existing email account.

3
Enter your Gmail address.


4
If you want Memaila to access messages from a specific folder instead of your entire Gmail inbox, enter the folder name under Advanced settings.
To send a reply using any email alias, enter that email address in the Send From input box.


5
You will be redirected to log in to Google for authentication. Click Allow to give Memaila access to your Gmail account.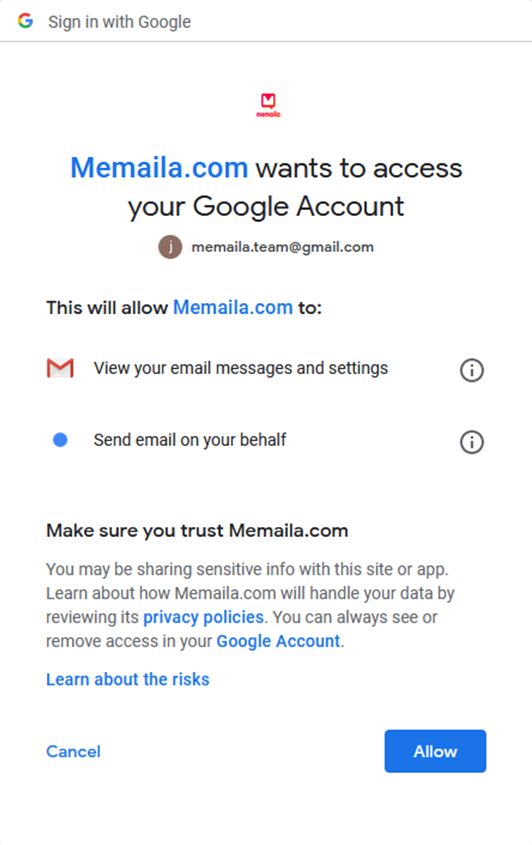 6
Enter the forwarding details to complete the integration.